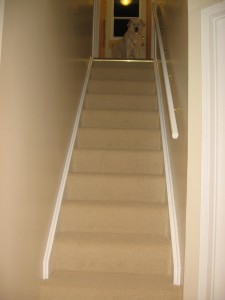 Carpet buyers in Denver generally get their carpet installed by the company that sold them their carpet. This works well when the company is reputable. It doesn't work well sometimes, though.
What to look out for when you're buying carpet and having it installed.
Here are some things to watch out for when you're having your carpet installed:
If you're having the carpet installed by the company you bought the carpet from, are the installers working for the company, or are they freelance? If the installers are freelance, what company do they work for?
Do your carpet installers warrantee their work? You always want work to have a warrantee or guarantee.
Are the installers insured? Never allow someone to work in or on your house that is not insured.
Are they members of the Better Business Bureau or represented in an industry group? Know who you're dealing with.
It's easy to "go with the flow" and get your carpet installed, but it's better to make sure you're getting quality carpet installation up front. It may save you a headache in the future!
To be safe, you could always contact us and get your carpet installed professionally. 😉